21st June is celebrated as International Yoga Day. Although its International Day but India is the only country where millions of people celebrate across India from Himalayas, Saichen Glacier to Kerala and from west to east.
No other Country celebrates International Yoga day as much as India except few instances in some countries.
In this post we have more of pictures since Yoga is all about different poses.
Yoga is like music,
The rhythm of the body,
The melody of the mind and
Harmony of the soul that creates the symphony of life.
Yoga is not just doing some exercise, it is much more. It is to expand your awareness, sharpen your intellect and expand your intuitive ability.
Add years to your life and life to your years just by embracing yoga in your life.
Yoga is 99% practice and 1% theory.
Have a healthy Yoga Day!
Join hands with yoga to disconnect with stress, diseases and dull life…
Let's make a posture and not a pose.
Yoga is the journey, of the self through the self, to the self.
Whatever you do in life, Yoga shows you how to do it better.
Yoga teaches us to cure what need not be endured and endure what cannot be cured.
Yoga is that light, which, if you can lit once; will never get dimmed, the more you practice, the brighter the flame will be.
Become friends with happiness and health with yoga and meditation….
Join hands with yoga to disconnect with stress, diseases and dull life….
Free from illness, a path to wellness that is the path of yoga.
Yoga is the fountain of youth. You are only young as your spine is flexible.
From Dehradun to dublin, Shanghai to chicago, Jakarta to johannesburg yoga has become a positive influence in lives of millions.
Yoga is the 5000 year old Indian physical, mental and spiritual practice that aims to transform body and mind
"When this body has been so magnificently and artistically created by God, it is only fitting that we should maintain it in good health and harmony by the most excellent and artistic science of Yoga." Happy International Yoga Day!  
"Yoga is the journey of the self, through the self, to the self." — Bhagavad Gita
"Yoga is invigoration in relaxation, freedom in routine, confidence through self-control, energy within and energy without." — Ymber Delecto
"True yoga is not about the shape of your body, but the shape of your life. Yoga is not to be performed; yoga is to be lived. Yoga doesn't care about what you have been; yoga cares about the person you are becoming. Yoga is designed for a vast and profound purpose, and for it to be truly called yoga, its essence must be embodied."
Theme for this year is "Yoga for heart care" Prime Minister Modi on Yoga day.
Heart care has become a challenge all over the world.
I urge you all to embrace Yoga and make it an integral part of your daily routine. Yoga is ancient and modern. It is constant and evolving. For centuries, the essence of yoga has remained the same.
Yoga provides a perfect bend of gyaan and knowledge, bhakti and devotion.
Yoga can help prevent heart diseases.
Let this year's motto be: Yoga for peace, harmony and progress.
  World Yoga Day celebration in Capital of India
Indian Army celebrate Yoga day on the icy heights of Himalayan ranges
CISF Jawans at a Yoga day event in New Delhi
                        Indian Army Jawans perform Yoga at Saichen Glacier at an altitude  of 20,000 feet.
Major Yoga styles and their benefits
Hatha Yoga
Physical and mental strength
Asthanga Yoga
Weight loss, overall fitness
Bikram Yoga
Proper alignment and joint flexibility
Vinyasa Yoga
Synchronises body movement with breathing
Power Yoga
Strength and flexibility
Kundalini Yoga
Spiritual and physical well being
Iyengar Yoga
Stability, Mobility, strength and Flexibility
Restorative Yoga
Low paced: for stress related illness
Kripalu Yoga
Relaxation, Spiritual well being
Traditional classifications of Yoga – 
Ashtanga Yoga: Ashtanga Yoga is the most ancient and traditional form of the practice, comprising eight parts that must be followed. These help in the overall development of the mind, body and soul and are believed to be a vehicle to help achieve salvation. These are:
Yama, or following moral codes.
Niyama, or self-study and purification.
Asana, or posture.
Pranayama, or breath control.
Pratyahara, or sense control.
Dharana, or concentration.
Dhyana, or meditation.
Samadhi, or absorption into the universe.
Karma Yoga: Karma Yoga is the practice of meditating and completing tasks solely for the journey of completing them without any attachment to the end result. This practice, achieved through seva, or service to the society, involves putting in 100 percent effort only to feel the joy of serving others, rather than to achieve a goal.
Jnana Yoga: Jnana Yoga is the approach of attaining salvation through logic and rational thinking. To practice this form of yoga, one must gain practical knowledge as purely theoretical knowledge is not sufficient. Jnana Yoga can be practiced by learning and reflecting on yogic teachings and meditating on these to attain salvation.
Bhakti Yoga: This form involves using every aspect of the body  both mind and spirit  to offer undying devotion to the divine entity that the practitioner believes in. Bhakti Yoga is considered a means of prayer and the ultimate goal of union with god. It can be practiced through chanting, poses and prayers.
Mantra Yoga: As the name suggests, this is a method of practicing yoga by chanting a mantra. Mantras act as a signpost to discipline a wandering mind. By engaging completely in mantras, one can connect closely with the divinity within. To correctly perform this form of yoga, the mantra must be recited in a specific metre. Silently recalling the mantra while meditating is considered the most effective way to invoke it.
Tantra Yoga: Sexuality is a common misconceptions associated with Tantra Yoga. In reality, this form of the practice actually involves weaving together five "bodies":
The Physical Body.
The Energetic Body.
The Emotional Body.
The Wisdom Body.
The Bliss Body.
The amalgamation of these, along with the weaving together of various forms of yoga, is believed to help one achieve eternal bliss. This form of yoga also provides an opportunity to meditate with one's partner, thus strengthening their bond.
Hatha Yoga: Hatha Yoga is a method of pushing one's physical limits to gain information and attain enlightenment. Through yogasanas, one becomes more enhanced and closer to achieving enlightenment. Indian yogi Jaggi Vasudev said, "Hatha Yoga is the phenomenon of aligning the human system with the cosmic  a way to hold one's system in a way that it will become a receptacle to receive and hold the entire cosmos."
Modern forms of yoga:
Vinyasa Yoga: Although Vinyasa Yoga is generally considered a separate form of yoga, many practitioners find it an essential component of the practice and believe that without it, the poses will have no real benefits. The fluid, continuous transition between the various poses, consisting mainly of the Surya Namaskar, or sun salutation, is believed to help bring balance to one's life.
Iyengar Yoga: This form of yoga, popularised by yoga practitioner BKS Iyengar, follows the traditional 'Eight-Fold Path of Yoga'. It was devised to include various props, such as belts and ropes, to help achieve "perfection" while performing the asana. Practitioners believe that regular practice of this technique helps unite the mind, body and soul.
Bikram Yoga: Otherwise known as 'Hot Yoga', this is a popular form of modern yoga made famous by Bikram Choudhury. This version includes 26 poses designed to stretch the muscles, ligaments and tendons, usually performed in a hot room.
Jivamukti Yoga: Jivamukti Yoga is based on the belief that enlightenment should come from compassion towards all other organisms. It encompasses five major beliefs:
Ahimsa. or non violence.
Bhakti. or devotion to god.
Dhyana, or meditation.
Nada, or development of a sound body and mind through listening.
Shastra, or the study of ancient yogic teachings.
Power Yoga: Considered to be the most common form of modern yoga, this form of yoga was devised keeping masses, specifically in the United States, in mind. Power Yoga combines the spiritual teachings of yoga with fast-paced movements, leading to a strengthened body and peaceful mind. This style of yoga has become so popular that it is now among the most common group physical activity in the US.
Sivananda Yoga: Swami Sivananda propagated this form of yoga, and his disciples spread the practice. It played an instrumental role in making yoga an internationally appreciated practice during its first wave of popularity. It consists of five major principles:Asana, or exercise, focusing on 12 main poses –
Pranayama, or proper breathing.
Savasana, or proper relaxation.
Vegetarianism.
Vedanta and Dhyana, or positive thinking and concentration.

Yin Yoga: Yin Yoga is a passive, relaxing form of modern yoga. Although not as commonly practiced as the other forms of modern yoga, it is a unique technique. Instead of dynamic poses, Yin Yoga includes the performance of more passive poses, many of which involve lying on the ground. It is used frequently along with medical practices to treat mental and psychological conditions such as addiction, depression and eating disorders. It is beneficial in calming and bringing about balance and energy regulation in the body.

Yoga Poses for Healthy spine
Advanced Yoga poses
Advanced Yoga
   Hand Stand – The Prayer Twist
Advanced pose – Uttanasana
Advanced Yoga – The Scorpion pose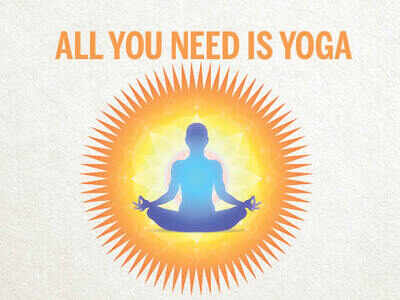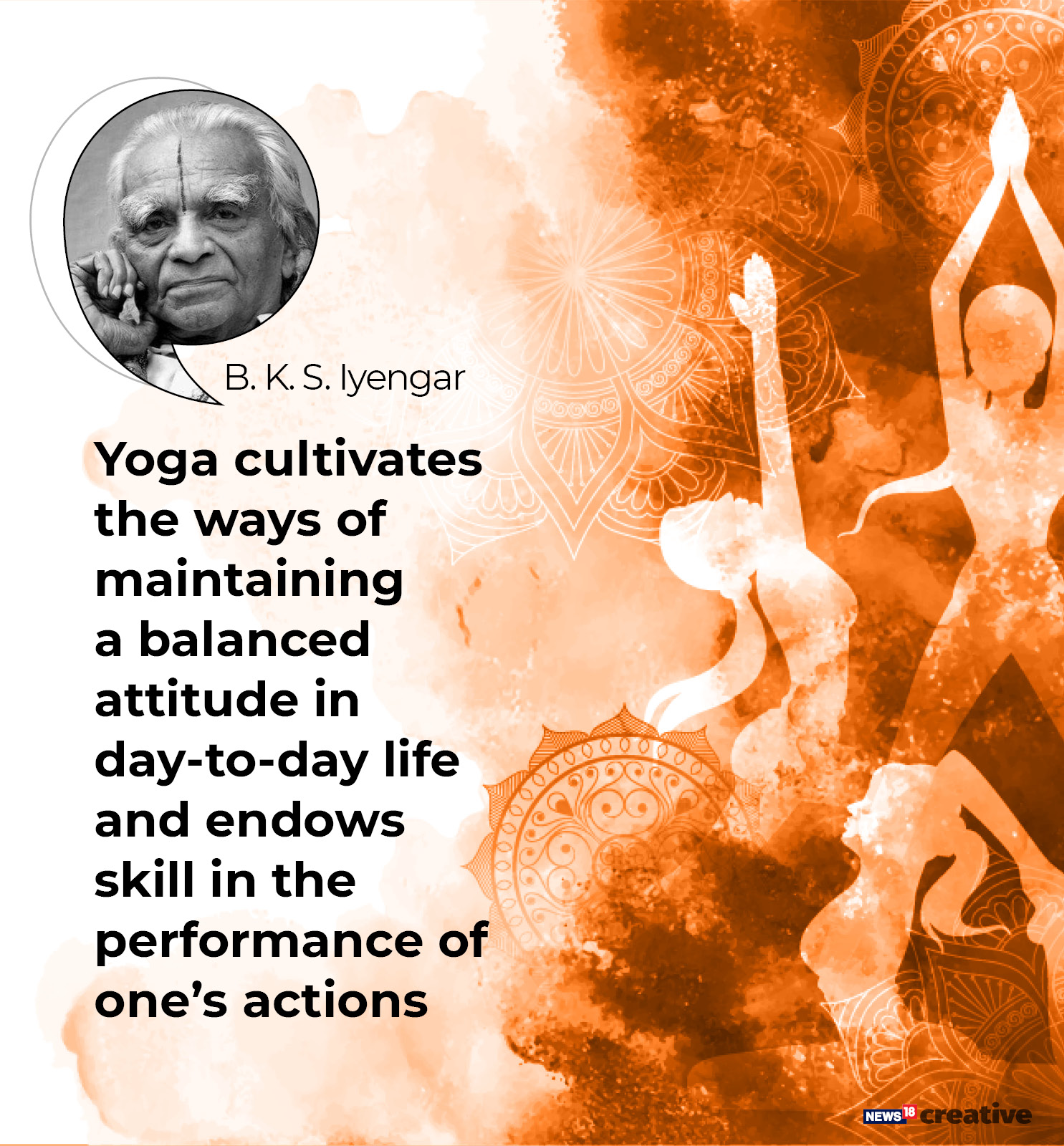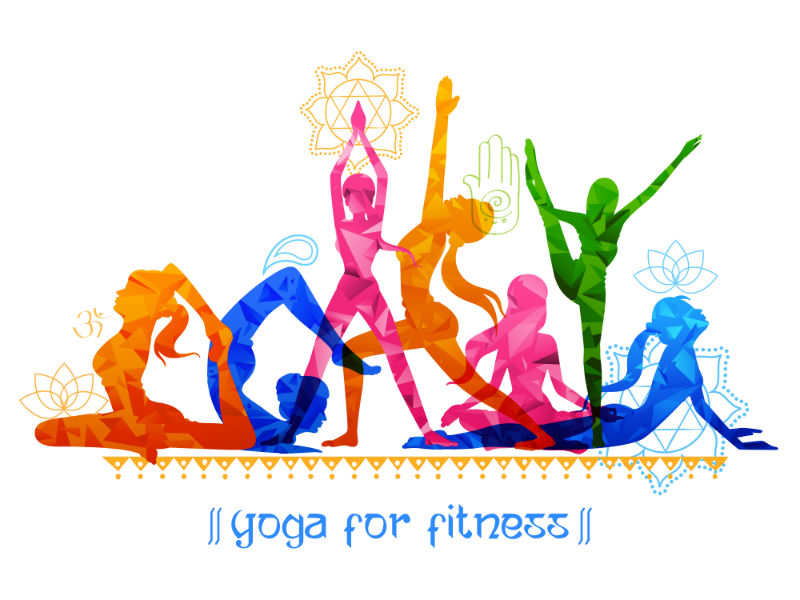 One of the biggest tools we have to fight health conditions is the power of human connection. That's why awareness months, weeks, and days are so important: They rally us together to spread awareness and show support.
Educational and fund raising events are often held at these times to create a ripple effect of positivity and empowerment for not only those living with health conditions, but their loved ones, too.
Whether you are taking the kids to be vaccinated, talking to students on the devastating health effects of tobacco, organizing a mobile blood collection in your community, or contributing to the online conversation through social media, you can play a part in these worldwide efforts to create a healthier world.
Keep track of the events you're passionate about — and discover some new ones, too — with this annual calendar of health awareness events.
January
Cervical Health Awareness Month.
National Birth Defects Prevention Month.
National Glaucoma Awareness Month.
National Radon Action Month.
National Stalking Awareness Month.
National Winter Sports Traumatic Brain Injury (TBI) Awareness Month.
Thyroid Awareness Month.
National Folic Acid Awareness Week (Jan. 7–13).
National Drug and Alcohol Facts Week (Jan. 22–27).
February.
AMD./Low Vision Awareness Month.
American Heart Month.
International Prenatal Infection Prevention Month.
National Children's Dental Health Month.
Teen Dating Violence Awareness Month.
African Heritage and Health Week (first week of February).
National "Wear Red" Day for women's heart health (Feb. 1).
Give Kids a Smile Day (Feb. 1).
World Cancer Day (Feb. 4).
Congenital Heart Defect Awareness Week (Feb. 7–14).
National Donor Day (Feb. 14).
Condom Week (Feb. 14–21).
Eating Disorders Awareness and Screening Week (Feb. 25–March 3).
March
Multiple Sclerosis Education and Awareness Month.
National Bleeding Disorders Awareness Month.
National Colorectal Cancer Awareness Month.
National Endometriosis Awareness Month.
National Kidney Month.
National Nutrition Month.
National Traumatic Brain Injury Awareness Month.
Save Your Vision Month.
Trisomy Awareness Month.
World Kidney Day (March 14).
World Sleep Day (March 15).
National School Breakfast Week (March 4–8).
National Women and Girls HIV/AIDS Awareness Day (March 10).
Patient Safety Awareness Week (March 10–16).
National Sleep Awareness Week (March 3–10).
Brain Awareness Week (March 11–17).
National Poison Prevention Week (March 17–23).
National Native American HIV/AIDS Awareness Day (March 20).
World Tuberculosis Day (March 24).
American Diabetes Alert Day (March 26).
Purple Day for epilepsy awareness (March 26).
April
Alcohol Awareness Month.
Irritable Bowel Syndrome (IBS) Awareness Month.
National Autism Awareness Month.
National Child Abuse Prevention Month.
National Donate Life Month.
National Facial Protection Month.
National Minority Health Month.
National Sarcoidosis Awareness Month.
Occupational Therapy Month.
Oral Cancer Awareness Month.
Sexual Assault Awareness and Prevention Month.
Sexual Assault Awareness Month.
STD Awareness Month.
Women's Eye Health and Safety Month.
National Public Health Week (April 1–7).
National Alcohol Screening Day (April 11).
Rape, Abuse and Incest National Network (RAINN) Day (April 5).
World Health Day (April 7).
National Youth Violence Prevention Week (April 8–12).
National Youth HIV/AIDS Awareness Day (April 10).
National Infertility Awareness Week (April 21–27).
Every Kid Healthy Week (April 22–26).
World Meningitis Day (April 24).
National Infant Immunization Week (April 26–May 3).
May
American Stroke Awareness Month.
Arthritis Awareness Month.
Better Hearing and Speech Month.
Clean Air Month.
Cystic Fibrosis Awareness Month.
Food Allergy Action Month.
Global Employee Health and Fitness Month.
Healthy Vision Month.
Hepatitis Awareness Month.
International Mediterranean Diet Month.
Lupus Awareness Month.
Melanoma/Skin Cancer Detection and Prevention Month.
Mental Health Month.
National Asthma and Allergy Awareness Month.
National Celiac Disease Awareness Month.
National High Blood Pressure Education Month.
National Osteoporosis Awareness and Prevention Month.
National Physical Fitness and Sports Month.
National Teen Pregnancy Prevention Month.
Ultraviolet Awareness Month.
National Physical Education and Sport Week (May 1–7).
World Hand Hygiene Day (May 5).
North American Occupational Safety and Health Week (May 5–11).
National Stuttering Awareness Week (May 5–11).
Cornelia de Lange Syndrome Awareness Day (May 11).
National Women's Health Week (May 12–18).
National Alcohol- and Other Drug-Related Birth Defects Awareness Week (May 12–18).
HIV Vaccine Awareness Day (May 18).
National Asian and Pacific Islander HIV/AIDS Awareness Day (May 19).
World Autoimmune Arthritis Day (May 20).
Don't Fry Day (May 24).
World Digestive Health Day (May 29).
National Senior Health Fitness Day (May 29).
June
Alzheimer's and Brain Awareness Month.
Cataract Awareness Month.
Hernia Awareness Month.
Men's Health Month.
Myasthenia Gravis Awareness Month.
National Aphasia Awareness Month.
National Congenital Cytomegalovirus Awareness Month.
National Safety Month.
National Scleroderma Awareness Month.
Scoliosis Awareness Month.
National Cancer Survivors Day (June 2).
World environment day ( June 4 ).
Men's Health Week (June 10–16).
World Sickle Cell Day (June 19).
World Yoga day ( June 21).
Helen Keller Deaf-Blind Awareness Week (June 23–29).
PTSD Awareness Day (June 27).
July
Cord Blood Awareness Month.
International Group B Strep Throat Awareness Month.
Juvenile Arthritis Awareness Month.
National Cleft and Craniofacial Awareness and Prevention Month.
World Hepatitis Day (July 28).
August
Children's Eye Health and Safety Month.
Gastroparesis Awareness Month.
National Breastfeeding Month.
National Immunization Awareness Month.
Psoriasis Awareness Month.
World Breastfeeding Week (Aug. 1–7).
National Health Center Week (Aug. 4–10).
September
Blood Cancer Awareness Month.
Childhood Cancer Awareness Month.
Healthy Aging Month.
National Atrial Fibrillation Awareness Month.
National Childhood Obesity Awareness Month.
National Cholesterol Education Month.
National Food Safety Education Month.
National ITP Awareness Month.
National Pediculosis Prevention Month/Head Lice Prevention Month.
National Preparedness Month.
National Recovery Month.
National Sickle Cell Month.
National Yoga Awareness Month.
New born Screening Awareness Month.
Ovarian Cancer Awareness Month.
Pain Awareness Month.
Polycystic Ovary Syndrome (PCOS) Month.
Prostate Cancer Awareness Month.
Sepsis Awareness Month.
Sexual Health Awareness Month.
Sports Eye Safety Month.
World Alzheimer's Month.
Usher Syndrome Awareness Day (third Saturday).
National Suicide Prevention Week (Sept. 8–14).
World Suicide Prevention Day (Sept. 10).
World Sepsis Day (Sept. 13).
National Celiac Disease Awareness Day (Sept. 13).
National HIV/AIDS and Aging Awareness Day (Sept. 18).
National School Backpack Awareness Day (Sept. 18).
Falls Prevention Day (Sept. 23).
Malnutrition Awareness Week (Sept. 23–27).
National Women's Health and Fitness Day (Sept. 25).
Sport Purple for Platelets Day (Sept. 27).
World Rabies Day (Sept. 28).
Family Health and Fitness Day (Sept. 28).
World Heart Day (Sept. 29).
October
Domestic Violence Awareness Month.
Eye Injury Prevention Month.
Health Literacy Month.
Healthy Lung Month.
Home Eye Safety Month.
National ADHD Awareness Month.
National Breast Cancer Awareness Month.
National Bullying Prevention Month.
National Dental Hygiene Month.
National Down Syndrome Awareness Month.
National Medical Librarians Month.
National Physical Therapy Month.
Pregnancy and Infant Loss Awareness Month.
Spina Bifida Awareness Month.
Sudden Infant Death Syndrome (SIDS) Awareness Month.
World Cerebral Palsy Day (Oct. 6).
Mental Illness Awareness Week (Oct. 6–12).
World Mental Health Day (Oct. 10).
National Depression Screening Day (Oct. 10).
Bone and Joint Health National Action Week (Oct. 12–20).
Metastatic Breast Cancer Awareness Day (Oct. 13).
International Infection Prevention Week (Oct. 13–19).
Pregnancy and Infant Loss Awareness Day (Oct. 15).
National Latino AIDS Awareness Day (Oct. 15).
World Food Day (Oct. 16).
World Pediatric Bone and Joint Day (Oct. 19).
Respiratory Care Week (Oct. 20–26).
National Health Education Week (Oct. 21–25).
National Health care Quality Week (Oct. 20–26).
International Stuttering Awareness Day (Oct. 22).
World Psoriasis Day (Oct. 29).
November
American Diabetes Month.
Bladder Health Month.
Chronic Obstructive Pulmonary Disease (COPD) Awareness Month.
Diabetic Eye Disease Month.
Lung Cancer Awareness Month.
National Alzheimer's Disease Awareness Month.
National Epilepsy Awareness Month.
National Family Caregivers Month.
National Healthy Skin Month.
National Hospice Palliative Care Month.
National Stomach Cancer Awareness Month.
Pancreatic Cancer Awareness Month.
Prematurity Awareness Month.
World Prematurity Day (Nov. 17).
Great American Smoke out Day (Nov. 21).
International Survivors of Suicide Day (Nov. 23).
GERD Awareness Week (Nov. 24–30).
National Family Health History Day (Nov. 28).
December
World AIDS Day (Dec. 1).
National Hand washing Awareness Week (Dec. 1–7).
Sure, you've heard about the bigger awareness campaigns like Breast Cancer Awareness Month and World AIDS Day. But what about lesser-known ones, such as National Family Health History Day, Give Kids a Smile Day, or National Mediterranean Diet Month?
| | | |
| --- | --- | --- |
| World Cancer Day | 04-02- | 04-02- |
| International Epilepsy Day | 11-02- | 11-02- |
| International Childhood Cancer Day | 15-02- | 15-02- |
| Colorectal Cancer Awareness Day | 01-03- | 01-03- |
| World Hearing Day | 03-03- | 03-03- |
| World Kidney Day | 14-03- | 14-03- |
| World Oral Health Day | 20-03- | 20-03- |
| World Down Syndrome Day | 21-03- | 21-03- |
| World Tuberculosis (TB) Day | 24-03- | 24-03- |
| World Autism Awareness Day | 02-04- | 02-04- |
| World Health Day | 07-04- | 07-04- |
| World Immunization Week | 24-04- | 30-04- |
| World Malaria day | 25-04- | 25-04- |
| World Asthma Day | 07-05- | 07-05- |
| World Thalassemia Day | 08-05- | 08-05- |
| World Hypertension Day | 17-05- | 17-05- |
| World MS Day | 30-05- | 30-05- |
| World No Tobacco Day | 31-05- | 31-05- |
| World Blood Donor Day | 14-06- | 14-06- |
| World Sickle Cell Day | 19-06- | 19-06- |
| World Hepatitis Day | 28-07- | 28-07- |
| World Breastfeeding Day | 01-08- | 01-08- |
| World First Aid Day | 14-09- | 14-09- |
| World Alzheimer's Day | 21-09- | 21-09- |
| World Heart Day | 29-09- | 29-09- |
| Breast Cancer Awareness Month | 01-10- | 31-10- |
| International Day of Older Persons | 01-10- | 01-10- |
| World Sight Day | 10-10- | 10-10- |
| World Mental Health Day | 10-10- | 10-10- |
| World Obesity Day | 11-10- | 11-10- |
| World Arthritis Day | 12-10- | 12-10- |
| Global Hand washing Day | 15-10- | 15-10- |
| International Infection Prevention Day | 16-10- | 16-10- |
| World Osteoporosis Day | 20-10- | 20-10- |
| Lung Cancer Awareness Month | 01-11- | 30-11- |
| World Antibiotic Awareness Week | 12-11- | 18-11- |
| World Diabetes Day | 14-11- | 14-11- |
| World Prematurity Day | 17-11- | 17-11- |
| World COPD Day | 20-11- | 20-11- |
| World Children's Day | 20-11- | 20-11- |
| World AIDS Day | 01-12- | 01-12- |
| International Day of Persons with Disabilities | 03-12- | 03-12- |