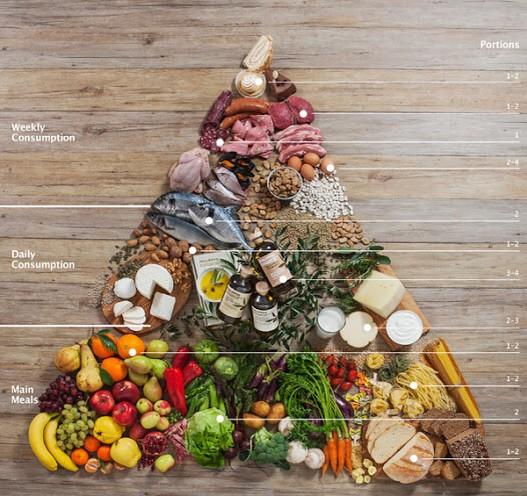 The Importance of Good Nutrition-
Human nutrition, the process by which substances in food are transformed into body tissues and provide energy for the full range of physical and mental activities that make up human life.
The importance of good nutrition is interdisciplinary in character, involving not only physiology, biochemistry, and molecular biology but also fields such as psychology and anthropology, which explore the influence of attitudes, beliefs, preferences, and cultural traditions on food choices.
Human nutrition further touches on economics and political science as the world community recognizes and responds to the suffering and death caused by malnutrition. The ultimate goal of nutritional science is to promote optimal health and reduce the risk of chronic diseases such as cardiovascular disease and cancer as well as to prevent classic nutritional deficiency diseases.
Click here for Why Nutrition is Important –
Most people know good nutrition and physical activity can help maintain a healthy weight. But the benefits of good nutrition go beyond weight. Good nutrition can help:
Reduce the risk of some diseases, including heart disease, diabetes, stroke, some type of cancers, and osteoporosis
Reduce high blood pressure
Lower high cholesterol
Improve your well-being
Improve your ability to fight off illness
Improve your ability to recover from illness or injury
Increase your energy level
What is good nutrition- Good nutrition means your body gets all the nutrients, vitamins, and minerals it needs to work its best. Plan your meals and snacks to include nutrient-dense foods that are also low in calories.
Tips for eating well-
Eat plenty of fruit
To get the benefit of the natural fiber in fruits, you should eat fruit whole rather than as juices.
 Eat plenty of vegetables
Eat a variety of colors and types of vegetables every day.
 Eat plenty of whole grains
At least half of the cereals, bread, crackers, and pasta you eat should be made from whole grains.
 Choose low fat or fat-free milk
These provide calcium and vitamin D to help keep your bones strong.
 Choose lean meats
Lean cuts of meat and poultry have less fat and fewer calories but are still good sources of protein.
 Try other sources of protein
Try replacing meats and poultry with fish, beans, or tofu.
How to fix 5 common eating problems
As you age, you may lose interest in eating and cooking. Small changes can help you overcome some of the challenges of eating well.
1. Food no longer tastes good.
Try new recipes or adding different herbs and spices. Some medicines can affect your appetite or sense of taste – talk to your doctor.
2. Chewing difficulty.
Try softer foods like cooked vegetables, beans, eggs, applesauce, and canned fruit. Talk to your doctor or dentist if there is a problem with your teeth or gums.
3. Poor digestion.
Talk to your doctor or registered dietician to figure out which foods to avoid while still maintaining a balanced diet.
4. Eating alone.
Try dining out with family, friends, or neighbors. See if your local senior center hosts group meals.
5. Difficulty shopping or cooking.
Check with your local senior center for programs that can help you with shopping or preparing meals.
Nutrition and physical activity-
Food provides energy for physical activity. As you get more active and more fit, and/or as you lose weight, your energy needs (how many calories you need) may change. To get the energy you require, you need to get the proper amount of:
Protein, which is needed to maintain and rebuild tissues such as muscles.
Carbohydrates, which is the body's preferred source of energy.
Fat, which also provides energy.
Water, to replace water lost through activity.
Eating a diet that is varied, balanced, and moderate can provide you with all the nutrients the body needs without getting too much or too little of any one nutrient.
Balance means eating the recommended number of servings from each food group most days.
Variety within each food group (for example, eating different fruits from the fruit group instead of eating only apples) ensures that you will get all the nutrients you need since no one food provides every nutrient. Eating a wide variety of foods will also help you avoid eating too much of any substance that may be harmful.
Moderation means eating a little of everything but nothing in excess. All foods can fit into a healthy diet if you eat everything in moderation.
Those who are very active or who are athletes may have special nutritional needs. They usually don't need more protein than other people, but they do need more carbohydrates (grains, vegetables, fruits) than the amount recommended for the average person. Carbohydrate is stored as ready energy in the liver and muscles, and this supply is used up very quickly during exercise. Endurance athletes (such as runners and cyclists) need a particularly large amount of carbohydrates. The carbohydrate needs to be eaten right before and during exercise because the body cannot store a lot of carbohydrates.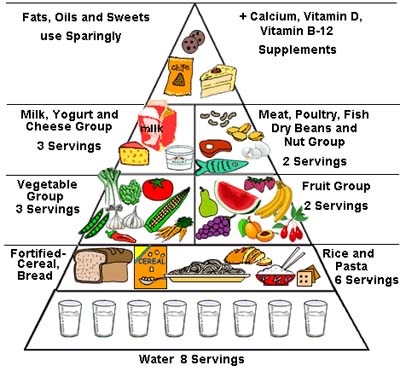 Click here for Why Nutrition is Important –
Importance of good nutrition
The six classes of nutrients found in foods are carbohydrates, lipids (mostly fats and oils), proteins, vitamins, minerals, and water. Carbohydrates, lipids, and proteins constitute the bulk of the diet, amounting together to about 500 grams (just over one pound) per day in actual weight. These macronutrients provide raw materials for tissue building and maintenance as well as fuel to run the myriad of physiological and metabolic activities that sustain life. In contrast are the micronutrients, which are not themselves energy sources but facilitate metabolic processes throughout the body: vitamins, of which humans need about 300 milligrams per day in the diet, and minerals, of which about 20 grams per day are needed. The last nutrient category is water, which provides the medium in which all the body's metabolic processes occur.
A nutrient is considered "essential" if it must be taken in from outside the body—in most cases, from food. (See table.) These nutrients are discussed in this section. Although they are separated into categories for purposes of discussion, one should keep in mind that nutrients work in collaboration with each other in the body, not as isolated entities.
Macronutrients are nutrients that people need in relatively large quantities.
Carbohydrates
Sugar, starch, and fiber are types of carbohydrates.
Sugars are simple carbs. The body quickly breaks down and absorbs sugars and processes starch. They can provide rapid energy, but they do not leave a person feeling full. They can also cause a spike in blood sugar levels. Frequent sugar spikes increase the risk of type 2 diabetes and its complications.
Fiber is also a carbohydrate. The body breaks down some types of fiber and uses them for energy others are metabolized by gut bacteria, while other types pass through the body.
Fiber and unprocessed starch are complex carbs. It takes the body some time to break down and absorb complex carbs. After eating fiber, a person will feel full for longer. Fiber may also reduce the risk of diabetes, cardiovascular disease, and colorectal cancer. Complex carbs are a more healthful choice than sugars and refined carbs.
Proteins
Proteins consist of amino acids, which are organic compounds that occur naturally.
There are 20 amino acids. Some of these are essential, which means people need to obtain them from food. The body can make others.
Some foods provide complete protein, which means they contain all the essential amino acids the body needs. Other foods contain various combinations of amino acids.
Most plant-based foods do not contain complete protein, so a person who follows a vegan diet needs to eat a range of foods throughout the day that provides the essential amino acids.
Fats
Fats are essential for:
lubricating joints
helping organs produce hormones
enabling the body to absorb certain vitamins
reducing inflammation
preserving brain health
Too much fat can lead to obesity, high cholesterol, liver disease, and other health problems.
However, the type of fat a person eats makes a difference. Unsaturated fats, such as olive oil, are more healthful than saturated fats, which tend to come from animals.
Water
The adult human body is up to 60% water, and it needs water for many processes. Water contains no calories, and it does not provide energy.
Many people recommend consuming 2 liters, or 8 glasses, of water a day, but it can also come from dietary sources, such as fruit and vegetables. Adequate hydration will result in pale yellow urine.
Requirements will also depend on an individual's body size and age, environmental factors, activity levels, health status, and so on.
Micronutrients
Micronutrients are essential in small amounts. They include vitamins and minerals. Manufacturers sometimes add these to foods. Examples include fortified cereals and rice.
Minerals
The body needs carbon, hydrogen, oxygen, and nitrogen.
It also needs dietary minerals, such as iron, potassium, and so on.
In most cases, a varied and balanced diet will provide the minerals a person needs. If a deficiency occurs, a doctor may recommend supplements.
Potassium
Potassium is an electrolyte. It enables the kidneys, the heart, the muscles, and the nerves to work properly. Dietary Guidelines recommend that adults consume 4,700 milligrams (mg) of potassium each day.
Too little can lead to high blood pressure, stroke, and kidney stones.
Too much may be harmful to people with kidney disease.
Avocados, coconut water, bananas, dried fruit, squash, beans, and lentils are good sources.
Sodium
Sodium is an electrolyte that helps:
maintain nerve and muscle function
regulate fluid levels in the body
Too little can lead to hyponatremia. Symptoms include lethargy, confusion, and fatigue.
Too much can lead to high blood pressure, which increases the risk of cardiovascular disease and stroke.
Table salt, which is made up of sodium and chloride, is a popular condiment. However, most people consume too much sodium, as it already occurs naturally in most foods.
Experts urge people not to add table salt to their diet. Current guidelines recommend consuming no more than 2,300 mg of sodium a day, or around one teaspoon.
This recommendation includes both naturally-occurring sources, as well as salt a person adds to their food. People with high blood pressure or kidney disease should eat less.
Calcium
The body needs calcium to form bones and teeth. It also supports the nervous system, cardiovascular health, and other functions.
Too little can cause bones and teeth to weaken. Symptoms of a severe deficiency include tingling in the fingers and changes in heart rhythm, which can be life-threatening.
Too much can lead to constipation, kidney stones, and reduced absorption of other minerals.
Current guidelines for adults recommend consuming 1,000 mg a day, and 1,200 mg for women aged 51 and over.
Good sources include dairy products, tofu, legumes, and green, leafy vegetables.
Phosphorus
Phosphorus is present in all body cells and contributes to the health of the bones and teeth.
Too little phosphorus can lead to bone diseases, affect appetite, muscle strength, and coordination. It can also result in anemia, a higher risk of infection, burning or prickling sensations in the skin, and confusion.
Too much in the diet is unlikely to cause health problems though toxicity is possible from supplements, medications, and phosphorus metabolism problems.
Adults should aim to consume around 700 mg of phosphorus each day. Good sources include dairy products, salmon, lentils, and cashews.
Magnesium
Magnesium contributes to muscle and nerve function. It helps regulate blood pressure and blood sugar levels, and it enables the body to produce proteins, bone, and DNA.
Too little magnesium can eventually lead to weakness, nausea, tiredness, restless legs, sleep conditions, and other symptoms.
Too much can result in digestive and, eventually, heart problems.
Nuts, spinach, and beans are good sources of magnesium. Adult females need 320 mg of magnesium each day, and adult males need 420 mg.
Zinc
Zinc plays a role in the health of body cells, the immune system, wound healing, and the creation of proteins.
Too little can lead to hair loss, skin sores, changes in taste or smell, and diarrhea, but this is rare.
Too much can lead to digestive problems and headaches.
Adult females need 8 mg of zinc a day, and adult males need 11 mg. Dietary sources include oysters, beef, fortified breakfast cereals, and baked beans.
Iron
Iron is crucial for the formation of red blood cells, which carry oxygen to all parts of the body. It also plays a role in forming connective tissue and creating hormones.
Too little can result in anemia, including digestive issues, weakness, and difficulty thinking. Learn more here about iron deficiency.
Too much can lead to digestive problems, and very high levels can be fatal.
Good sources include fortified cereals, beef liver, lentils, spinach, and tofu. Adults need 8 mg of iron a day, but females need 18 mg during their reproductive years.
Manganese
The body uses manganese to produce energy, it plays a role in blood clotting, and it supports the immune system.
Too little can result in weak bones in children, skin rashes in men, and mood changes in women.
Too much can lead to tremors, muscle spasms, and other symptoms, but only with very high amounts.
Mussels, hazelnuts, brown rice, chickpeas, and spinach all provide manganese. Male adults need 2.3 mg of manganese each day, and females need 1.8 mg.
Copper
Copper helps the body make energy and produce connective tissues and blood vessels.
Too little copper can lead to tiredness, patches of light skin, high cholesterol, and connective tissue disorders. This is rare.
Too much copper can result in liver damage, abdominal pain, nausea, and diarrhea. Too much copper also reduces the absorption of zinc.
Good sources include beef liver, oysters, potatoes, mushrooms, sesame seeds, and sunflower seeds. Adults need 900 micrograms (mcg) of copper each day.
Selenium
Selenium is made up of over 24 selenoproteins, and it plays a crucial role in reproductive and thyroid health. As an antioxidant, it can also prevent cell damage.
Too much selenium can cause garlic breath, diarrhea, irritability, skin rashes, brittle hair or nails, and other symptoms.
Too little can result in heart disease, infertility in men, and arthritis.
Adults need 55 mcg of selenium a day.
Brazil nuts are an excellent source of selenium. Other plant sources include spinach, oatmeal, and baked beans. Tuna, ham, and enriched macaroni are all excellent sources.
Nutrient composition of selected fruits, fruit products, Vegetables, and Vegetable products (per 100 g)*
| | | | | | | | |
| --- | --- | --- | --- | --- | --- | --- | --- |
| fruit or fruit product | energy (kcal) | water (g) | carbohydrate (g) | vitamin C (mg) | vitamin A (IU) | fat (g) | protein (g) |
| apple, juice | 47 | 87.93 | 11.68 | 0.9 | 1 | 0.11 | 0.06 |
| apple, whole | 59 | 83.9 | 15.25 | 5.7 | 53 | 0.36 | 0.19 |
| apricot | 48 | 86.35 | 11.12 | 10 | 2,612 | 0.39 | 1.4 |
| avocado | 161 | 74.27 | 2.11 | 7.9 | 61 | 15.32 | 1.98 |
| banana | 92 | 74.26 | 23.43 | 9.1 | 81 | 0.48 | 1.03 |
| grape | 63 | 81.3 | 17.15 | 4 | 100 | 0.35 | 0.63 |
| grapefruit | 32 | 90.89 | 8.08 | 34.4 | 124 | 0.1 | 0.63 |
| orange | 47 | 86.75 | 11.75 | 53.2 | 205 | 0.12 | 0.94 |
| peach | 43 | 87.66 | 11.1 | 6.6 | 535 | 0.09 | 0.7 |
| pear | 59 | 83.81 | 15.11 | 4 | 20 | 0.4 | 0.39 |
| plum | 55 | 85.2 | 13.01 | 9.5 | 323 | 0.62 | 0.79 |
| watermelon | 32 | 91.51 | 7.18 | 9.6 | 366 | 0.43 | 0.62 |
| | | | | | | | |
| --- | --- | --- | --- | --- | --- | --- | --- |
| Vegetables/Vegetable Products | energy (kcal) | water (g) | carbohydrate (g) | vitamin C (mg) | vitamin A (IU) | fat (g) | protein (g) |
asparagus, raw
23
92.4
4.54
13.2
583
0.2
2.28
cabbage, raw
25
92.15
5.43
32.2
133
0.27
1.44
carrots, raw
43
87.79
10.14
9.3
28,129
0.19
1.03
Chinese cabbage, raw
13
95.32
2.18
45
3,000
0.2
1.5
corn, sweet, raw
86
75.96
19.02
6.8
281
1.18
3.22
corn on the cob, frozen
98
71.79
23.5
7.2
246
0.78
3.28
lettuce, iceberg, raw
13
95.89
2.09
3.9
330
0.19
1.01
peas, green, frozen
77
79.93
13.7
18
727
0.37
5.21
peas, green, raw
81
78.86
14.46
40
640
0.4
5.42
potato chips
536
1.9
52.9
31.1
0
34.6
7
potatoes, mashed, dry flakes
354
6.51
81.21
83.6
0
0.39
8.35
potatoes, raw
79
78.96
17.98
19.7
0
0.1
2.07
tomato juice, canned
17
93.9
4.23
18.3
556
0.06
0.76
tomatoes, red, ripe
21
93.76
4.64
19.1
628
0.33
0.85
tomatoes, sun-dried
258
14.56
55.76
39.2
874
2.97
14.11
*Values shown are approximations; actual nutrient composition can vary greatly depending on such factors as growing conditions, time of harvest, and storage.
Click here for Vitamins and its Sources –
People need small amounts of various vitamins. Some of these, such as vitamin C, are also antioxidants. This means they help protect cells from damage by removing toxic molecules, known as free radicals, from the body.
Vitamins can be:
Water-soluble: The eight B vitamins and vitamin C
Fat-soluble: Vitamins A, D, E, and K
Learn more about vitamins here.
Water-soluble vitamins
People need to consume water-soluble vitamins regularly because the body removes them more quickly, and it cannot store them easily.
Vitamin
Effect of too little
Effect of too much
Sources
B-1 (thiamin)
Beriberi
Unclear, as the body excretes it in the urine.
Fortified cereals and rice, pork, trout, black beans
Wernicke-Korsakoff syndrome
B-2 (riboflavin)
Hormonal problems, skin disorders, swelling in the mouth and throat
Unclear, as the body excretes it in the urine.
Beef liver, breakfast cereal, oats, yogurt, mushrooms, almonds
B-3 (niacin)
Pellagra, including skin changes, red tongue, digestive and neurological symptoms
Facial flushing, burning, itching, headaches, rashes, and dizziness
Beef liver, chicken breast, brown rice, fortified cereals, peanuts.
B-5 (pantothenic acid)
Numbness and burning in hands and feet, fatigue, stomach pain
Digestive problems at high doses.
Breakfast cereal, beef liver, shiitake mushroom, sunflower seeds
B-6 (pyridoxamine, pyridoxal)
Anemia, itchy rash, skin changes, swollen tongue
Nerve damage, loss of muscle control
Chickpeas, beef liver, tuna, chicken breast, fortified cereals, potatoes
B-7 (biotin)
Hair loss, rashes around the eyes and other body openings, conjunctivitis
Unclear
Beef liver, egg, salmon, sunflower seeds, sweet potato
B-9 (folic acid, folate)
Weakness, fatigue, difficulty focusing, heart palpitations, shortness of breath
May increase cancer risk
Beef liver, spinach, black-eyed peas, fortified cereal, asparagus
B-12 (cobalamins)
Anemia, fatigue, constipation, weight loss, neurological changes
No adverse effects reported
Clams, beef liver, fortified yeasts, plant milk, and breakfast cereals, some oily fish.
Vitamin C (ascorbic acid)
Scurvy, including fatigue, skin rash, gum inflammation, poor wound healing
Nausea, diarrhea, stomach cramps
Citrus fruits, berries, red and green peppers, kiwi fruit, broccoli, baked potatoes, fortified juices.
Fat-soluble vitamins
The body absorbs fat-soluble vitamins through the intestines with the help of fats (lipids). The body can store them and does not remove them quickly. People who follow a low-fat diet may not be able to absorb enough of these vitamins. If too many build up, problems can arise.
| | | | |
| --- | --- | --- | --- |
| Vitamin | Effect of too little | Effect of too much | Sources |
| Vitamin A (retinoids) | Night blindness | Pressure on the brain, nausea, dizziness, skin irritation, joint and bone pain, orange pigmented skin color | Sweet potato, beef liver, spinach, and other dark leafy greens, carrots, winter squash |
| Vitamin D | Poor bone formation and weak bones | Anorexia, weight loss, changes in heart rhythm, damage to the cardiovascular system and kidneys | Sunlight exposure plus dietary sources: cod liver oil, oily fish, dairy products, fortified juices |
| Vitamin E | Peripheral neuropathy, retinopathy, reduced immune response | May reduce the ability of blood to clot | Wheatgerm, nuts, seeds, sunflower and safflower oil, spinach |
| Vitamin K | Bleeding and hemorrhaging in severe cases | No adverse effects but it may interact with blood thinners and other drugs | Leafy, green vegetables, soybeans, edamame, okra, natto |
Multivitamins are available for purchase in stores or online, but people should speak to their doctor before taking any supplements, to check that they are suitable for them to use.
Antioxidants
Some nutrients also act as antioxidants. These may be vitamins, minerals, proteins, or other types of molecules. They help the body remove toxic substances known as free radicals or reactive oxygen species. If too many of these substances remain in the body, cell damage and disease can result.
Nutrition is the study of food and how it affects the body. People need to consume a varied diet to obtain a wide range of nutrients.
Some people choose to follow a specific diet, in which they focus on certain foods and avoid others. People who do this may need to plan carefully to ensure they obtain all the necessary vitamins to maintain their health.
A diet that is rich in plant-based foods and that limits added animal fats, processed foods, and added sugar and salt is most likely to benefit a person's health.
The energy value and nutrient content of some common foods
| | | | | | |
| --- | --- | --- | --- | --- | --- |
| food | energy (kcal) | carbohydrate (g) | protein (g) | fat(g) | water (g) |
| whole wheat bread (1 slice, 28 g) | 69 | 12.9 | 2.7 | 1.2 | 10.6 |
| white bread (1 slice, 25 g) | 67 | 12.4 | 2 | 0.9 | 9.2 |
| white rice, short-grain, enriched, cooked (1 cup, 186 g) | 242 | 53.4 | 4.4 | 0.4 | 127.5 |
| low-fat milk (2%) (8 fl oz, 244 g) | 121 | 11.7 | 8.1 | 4.7 | 17.7 |
| butter (1 tsp, 5 g) | 36 | 0 | 0 | 4.1 | 0.8 |
| cheddar cheese (1 oz, 28 g) | 114 | 0.4 | 7.1 | 9.4 | 10.4 |
| lean ground beef, broiled, medium (3.5 oz, 100 g) | 272 | 0 | 24.7 | 18.5 | 55.7 |
| tuna, light, canned in oil, drained (3 oz, 85 g) | 168 | 0 | 24.8 | 7 | 50.9 |
| potato, boiled, without skin (1 medium, 135 g) | 117 | 27.2 | 2.5 | 0.1 | 103.9 |
| green peas, frozen, boiled (1/2 cup, 80 g) | 62 | 11.4 | 4.1 | 0.2 | 63.6 |
| cabbage, red, raw (1/2 cup shredded, 35 g) | 9 | 2.1 | 0.5 | 0.1 | 32 |
| orange, navel, raw (1 fruit, 131 g) | 60 | 15.2 | 1.3 | 0.1 | 113.7 |
| apple, raw, with skin (1 medium, 138 g) | 81 | 21 | 0.3 | 0.5 | 115.8 |
| white sugar, granulated (1 tsp, 4 g) | 15 | 4 | 0 | 0 | 0 |